---
---
Downloads
The latest release available for download is F1release43RC2, released on August 21, 2014.
This release contains numerous changes and enhancements. This is a beta release, so please report any issues.
Although the look and feel remains the same, this release contains numerous changes: bug fixes and significant performance improvements.
You must perform a full install, it is not possible to install this release using an incremental update from previous compiler versions.

Download the beta release:
The latest stable release available for download is F1release42rC, released on June 10, 2012.
This release contains the following components and their build numbers:
| | |
| --- | --- |
| IDE | 135 |
| Runtime Library | 91 |
| Editor | 47 |
| Compiler | 84 |
| Code Generator | 38 |
| Preprocessor | 39 |
| GMP | 5.0.2 |
If you have a previous version of Formula One compiler installed, you can view your installed components in the "About&quot box.
Download the latest release:
| | |
| --- | --- |
| | release 42C |
| | release 42C |
| | release 3.00 |
| | |
Based on your browser and OS security settings, you may encounter various security warnings when downloading the latest release. For example when using Windows XP with IE 6.0 you may see the following messages:
"Security Warning Window: Do you want to run or save this file?"
If you click on Run, based on your security settings you may see yet another security warning:
"The publisher could not be verified. Are you sure you want to run this software?"
At this point you may begin the installation by clicking the Run button. You will need administrator privileges to install the compiler. However, once the compiler is installed, you can use it with user privileges.
If the plethora of security warnings makes you feel unconfortable, save the release to your local drive first and verify the software with your favorite virus scanner prior the installation. (The F1 compiler release does not contain any "adware", "spyware" nor "malware").
Please note the release will install GNU Multiple Precision Arithmetic Library (GMP).
GMP is distributed under the GNU LPGL version 3.0 . For more information visit the GMP home page.
---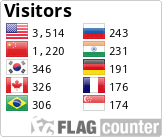 Last updated: October 22, 2015